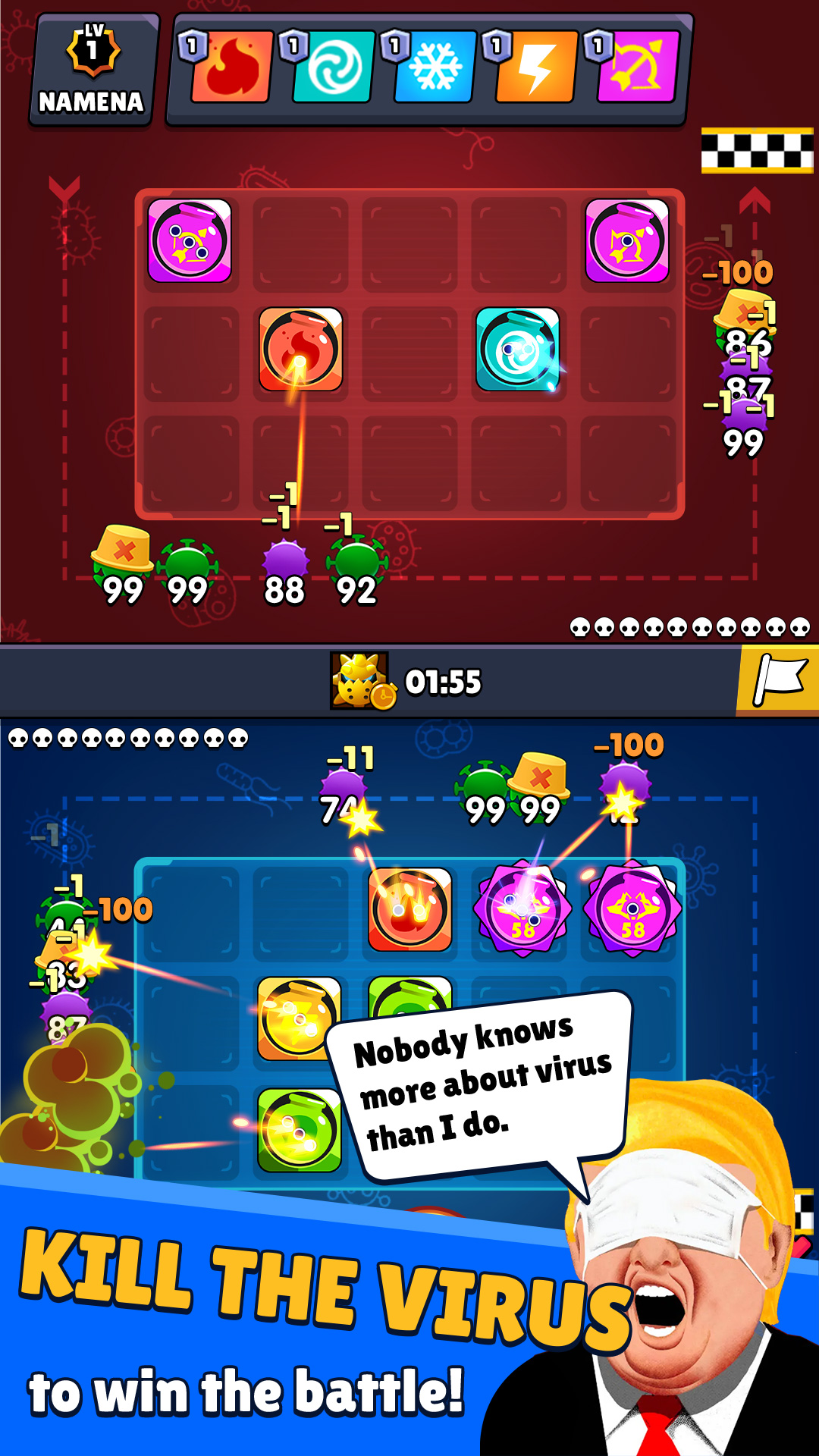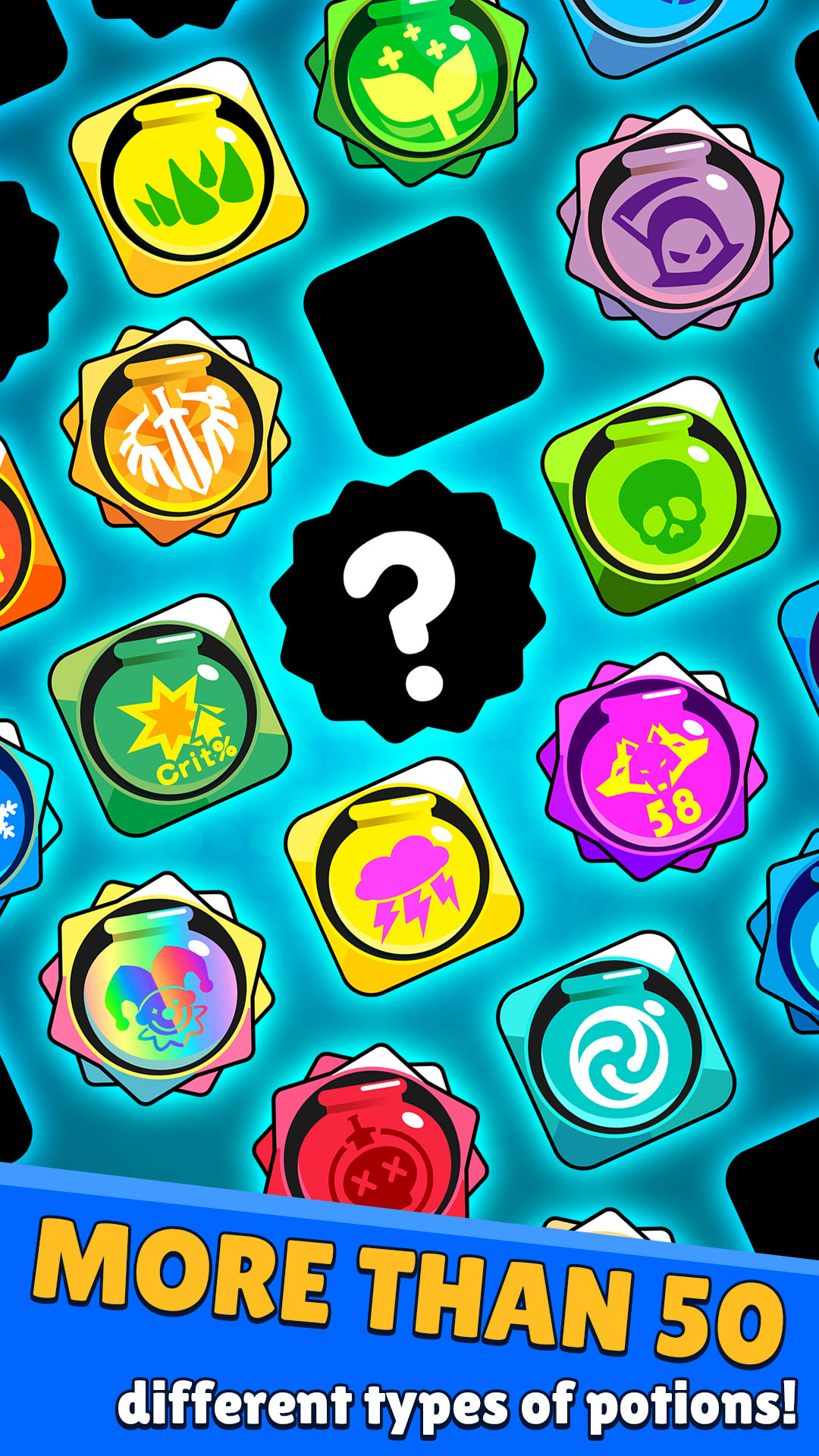 1.Upgrade your potion
Merge the same type of potion with the same number, your potion will be raised 1 level. But remember! The potion type changes randomly when you merge them!
2. PvP Mode
Apply various strategies according to opponent's map. Mix and match various potion and create your best powerful PvP map. The longer you defend, the more difficult it will be for your opponent.
3. Alliance Mode
In the Alliance Mode, you cooperate with another player to defend against the virus wave. You will get new potion by playing the Alliance Mode.
4.Simple and engaging game-play
Play Virus War anywhere and anytime.
Get the most fun out of your breaks!